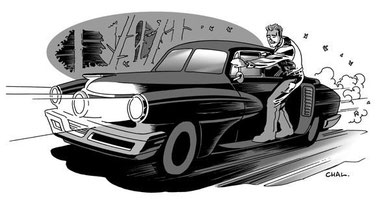 Tim Byrd on Goodreads
This is a social networking site for writers and readers and it's all about the good readin'. Highly recommended.
Gary Chaloner
See more great artwork by Doc Wilde's official artist! 
Carioca Witch
Beautiful custom stitchcraft based on mythology and pop culture by Nydia Macedo, the Wildes' Brazilian translator. She is also available for freelance translation work.